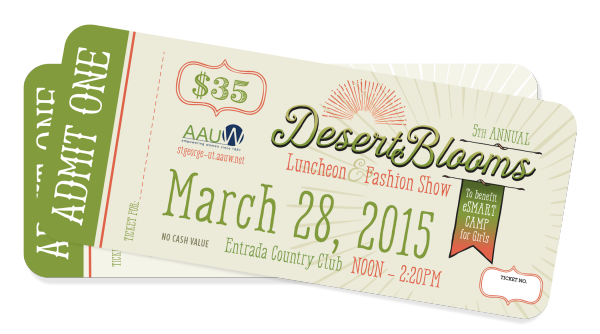 Design by: Rachel Ramsay
Have you thought about the reason AAUW St. George Utah Branch exists? Look to our mission statement: "Advancing equity for women and girls through advocacy, education, philanthropy, and research."
Do you have plans for 2015 that will help further the mission of AAUW? Will you give of your time and resources to so that we can be successful in our mission? Many opportunities to participate and contribute to our mutual success will present themselves to you this year, including the upcoming annual Desert Blooms fashion show (benefitting eSMART) and the Tech Savvy program, which relates to our efforts to promote education for young girls.
One of our guiding principles is that we hold each other responsible and accountable for exemplifying our guiding principles and fulfilling our individual responsibilities. Let's all start the new year off by looking at what we can do to help, and then support each other and cheer ourselves on to another great year of AAUW successes and accomplishments.
We've come a long way as a branch - let's keep the momentum going in 2015!
Marianne Sorensen, President
News / Announcements
Please submit your news by the 7th of the month you want your item to run. No forms - just send a regular email message with your information in the message itself or as an attached document. Send to: lysa@riverroad-productions.com
Friendly People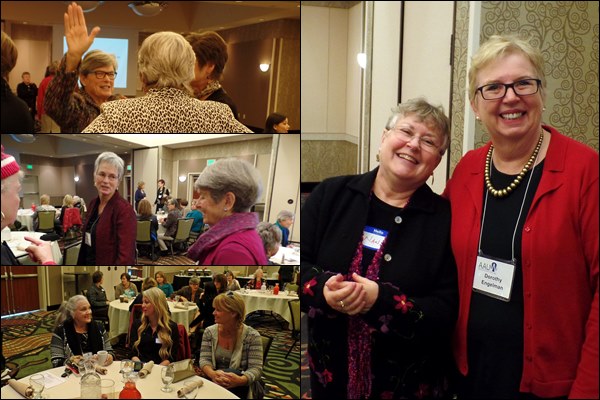 Intense conversations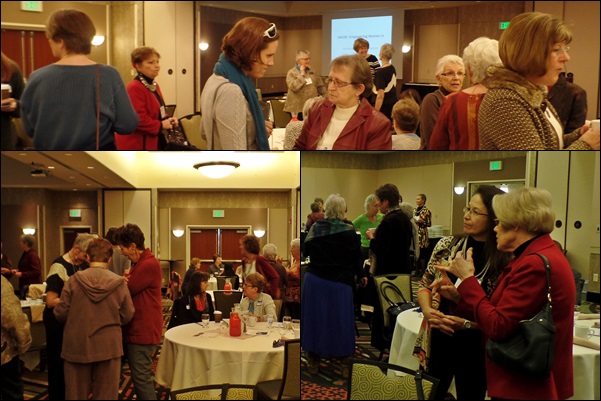 Tall Tales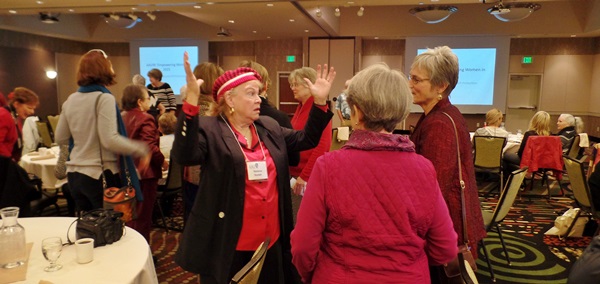 I swear to you! It was this big!
Good Food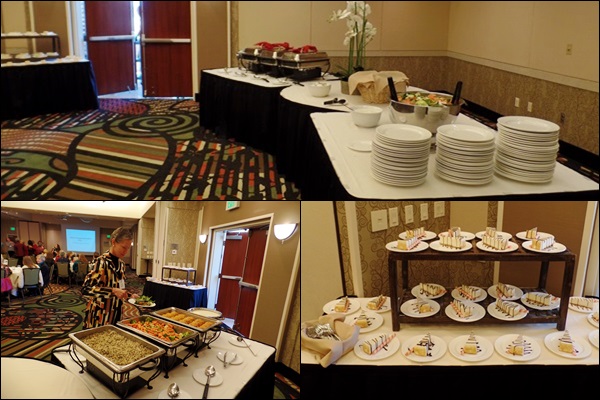 Good Speakers
Tim Eicher gave us an overview of his 15 week self-reliance course for women. His focus was on helping us understand how assaults on girls and women are planned, progress and most importantly how they can be prevented. Knowing and defending your boundaries is key.
Most women are raised to be "good girls" and "nice girls" which often means pleasing other people at their own expense. And many girls and women have a tough time establishing and defending their boundaries. How many times would you have to tell someone to stop tickling you before they would stop? How many times would a man have to? Your answer will give you a lot of insight to what your boundaries and what you're willing to do to protect them. (Tim would tell you: it's okay to smack someone if they've crossed your boundaries!)
By: Jeannette Johnson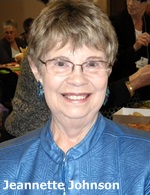 Jeannette Johnson is AAUW SGB's Public Policy LAF /EOF Chair
January will be a particularly busy month for AAUW's policy priorities. President Obama will deliver his annual State of the Union address to the new Republican-run Congress on January 20th. "Your report will inform our efforts to address the people's priorities," House Speaker John Boehner, R-Ohio, wrote in extending the formal invitation to Obama. Will President Barack Obama address fundamental issues of education and economic equity for women and families? Watch this critical speech and keep track of how the president addresses our issues and sets the tone for the coming year.
The new 114th Congress has begun its work with the final numbers of representatives at 247 Republicans and 188 Democrats. The number of women in the House will be 84 (62 Democrats and 22 Republicans), a new record for women's representation in the chamber. The final tally in the Senate is 54 Republicans, 44 Democrats, and two Independents with the number of women in the Senate remaining at 20 (14 Democrats and 6 Republicans), the highest level in history. AAUW will be there, too, in full force.
President Obama's 2014 State of the Union Address.
Federal Legislative Priorities for Women and Families in the 114th Congress
AAUW has a long and proud history of dealing with major issues facing the nation and advocating for federal policies that will help all women and families achieve economic security and for a strong system of public education that promotes gender fairness, equity, and diversity.
Gender Pay Gap: Workplace discrimination persists and harms families. AAUW supports legislation to close the wage gap. Congress should pass the Paycheck Fairness Act and the Fair Pay Act and adequately fund enforcement of all civil rights laws. Special attention should be given to the increasing number of reports of pregnancy and caregiving discrimination. The sixth anniversary of the Lilly Ledbetter Fair Pay Act signing next month will give us the opportunity to ask both new and returning legislators where they stand on equal pay and whether they will support women and families.
Retirement Security: Research shows the great need for a reformed Social Security program to help protect women's economic security in retirement. Pay inequity results in women having fewer savings, lower Social Security benefits, and lower (if any) pension benefits. Although Social Security needs reform, the system is not broken. The most recent Social Security trustees' report shows that the system can pay all scheduled benefits through 2033. Therefore, AAUW opposes Social Security privatization and supports lifting the payroll tax cap and providing caregiver credits, which would give Social Security credits to people who step away from paid work to provide family care. These reforms would help alleviate the resulting shortfall in benefits.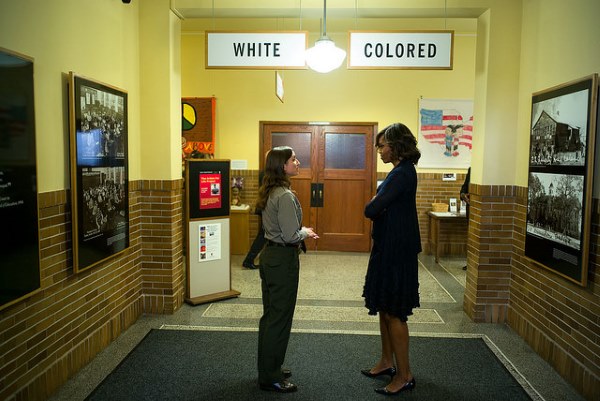 A pretty self-explanatory moment by Chuck Kennedy, as the First Lady toured the Brown v. Board of Education National Historic Site in Topeka, Kansas, with Stephanie Kyriazis, Chief of Interpretation and Education.
Education: AAUW supports a strong system of public education that promotes gender fairness, equity, and diversity. AAUW remains committed to ensuring strong academic principles and bias-free public education. One of the first items on the federal agenda is likely to be a reauthorization of the Elementary and Secondary Education Act—the federal law which sets the course for K-12 education. Watch your AAUW Action Alert inbox for ways you can influence the upcoming debate over ensuring adequate funding for education, demanding accountability from our schools, stopping voucher schemes, and keeping civil rights protections for students.
Paid Sick Days and Work-Life Balance: As the U.S. workforce continues to change, our workplace laws need to reflect the reality of workers' needs. AAUW supports federal policies to update the Family and Medical Leave Act to further ensure paid leave and paid sick days.
Health Care and Reproductive Health: Health care security is intrinsically tied to economic security, particularly for women, who earn less on average and are therefore less able to afford insurance or care. Many provisions of the Affordable Care Act benefited women: better access to preventive care, expanded Medicaid, and access to reproductive health care. AAUW supports legislation to keep these hard-fought gains for women's health. Be alert to attempts by Congress and state legislatures to roll back reproductive freedom for women.* We need to recommit ourselves to defending reproductive freedom as we mark the 42nd anniversary of Roe v. Wade.
Get Big Money Out of Politics: Can we advance our cause to counteract decisions like Citizens United and get big money out of politics? In January, we mark the fifth anniversary of the Supreme Court's Citizens United decision which gave corporations unprecedented, and virtually unlimited, influence in campaigns in federal elections.
Stay on the alert for these issues and let your legislators know your views. The more people we have in the AAUW Action Network the louder our voices will be. Thank you for all your hard work in 2014 — let's keep fighting the good fight into 2015 and 2016!
* The Pain-Capable Unborn Child Protection Act (Abortion Ban) is being resurrected with this congress and goes to vote next week. More info here.
Editor's Note: The Utah State Legislature is in session January 26 - March 12, 2015. Even though the Legislature has not yet convened bills have already been filed and committees are meeting. Dorothy Engelman will be providing us monthly updates on bills and actions for the remainder of the year. She is also available to answer specific questions or research a particular bill.
By: Della Lowe
Della Lowe is the incoming Public Policy chair for AAUW Utah
There is a push in our nation to encourage STEM education, especially among girls. Indeed, as the nation's leading voice promoting equity and education for women and girls, AAUW is committed to encouraging and assisting girls get the education they need to pursue careers in those fields. Of course, AAUW does not stop with STEM education because, it recognizes that women and girls need a well-rounded educational experience, which leads me to one of my pet peeves - "Spell Check" and "Grammar Check." The headline used here may help explain why.
Sure these programs assist us in writing but a slavish reliance on them can (and does) often make us look very foolish. Allow me to cite some examples:
Recently, I received a newsletter from a highly educated man in a position of responsibility. One item in the newsletter discussed helping everyone go to "collage." I guess crafts are really popular majors these days.

Another newsletter, discussing the economy, said, "Your better off today, than you were six years ago."

A recent CNN story put up a huge banner asserting, "Hackers cut the chord to North Korea Internet." I expected someone to break into song.
These mistakes are not typos. They can only occur with excessive reliance on technology and a lack of vocabulary, spelling and grammar training in school.
Education is not about having technology do the work for you. It is about harnessing it to help you work smarter – be smarter. It is a tool, not a master.
Spellcheck usually only spots words which are spelled incorrectly, but not those which are used incorrectly. I hear bright students, who do not know the difference between a subject and an object in a sentence. They consistently use 'I' where they should use 'me'. Even if 'Grammar check' suggests a change, they do not know why. 'Grammar check' frequently assumes that every word that ends in 's' is plural and attempts to force a change in syntax and it never recognizes style.
How about the ability to do simple math without a calculator. I was recently shopping in a store and very bright looking young man was trying to figure out the price of an item which was discounted by seventy percent from $50. He was unable to do so without going to the calculator on his phone.
What is particularly interesting to me is that students rely on technology to do things for them rather than to teach them something or help do research. If you have access to the Internet you can find so many ways to improve your writing, your vocabulary, your math skills. Schools need to stop allowing students to rely exclusively on technology to complete assignments.
To a certain extent, the Humanities have been downgraded in our education system because the careers of the future are certainly driven by technology. It is important that we remember that communication does not come in bits and bytes. It comes from real human interaction using speech and writing. Education is not about having technology do the work for you. It is about harnessing it to help you work smarter – be smarter. It is a tool, not a master.
The views and opinions expressed here are those of the contributor and do not necessarily reflect those of AAUW St. George. Unless we happen to agree with them. Then they are ours.
A warm AAUW welcome to our newest members: Becky Stein, Nan Bujold and Kathleen Jennings!
Sherma Bishop will be leaving the hospital in few days to go to Rehab. We wish you the best and hope you are soon home Sherma!
Due to illness Carol Sawaya has postponed the starting of Great Decisions until February 5. Get well now Carol! :-)
Rosemary Hargrove is the featured speaker at this evening's (Jan. 15) "3rd Thursday Art
Conversation" at the St. George Art Museum. A passionate pattern drafter and couture seamstress, she will discuss the "Anatomy of a Wedding Dress," dissecting its parts and pieces and teaching the vocabulary of selecting what a bride must have in this most special of dresses. Rosemary will also talk about style, color, lace and fabric choice. Starts at 7 p.m.
"Give a Grad a Gift" Program AAUW members can give a recent graduate a free 1 year NATIONAL membership in AAUW at no cost! Give a free membership to any woman who has graduated in the last year---or will, in a few months--, and has earned an RN, Associates,
Bachelors, Masters, or Doctorate degree, and who is currently not a member of AAUW. This membership will be for 2015-2016. The new grad does NOT have to join a state or local branch; she can hold National membership alone. If she wishes to join a state or local branch, those dues would be paid by the grad. You need to be a National member to apply for the grad, as your ID# is required (located on the label of your AAUW magazine). If you are an affiliate member, Lolita will use her ID# for you. If you are interested in doing this, just submit the following information via e-mail, to Lolita Hagio: hagio@sunrivertoday.com: Your name and AAUW ID#. Name, address, phone# and e-mail of grad. Degree obtained; date and year of graduation, College/University attended. If you have any questions, contact Lolita Hagio. Remember, it's FREE!
"Women and Aging - Caring and Sharing the Journey"
Whether you are facing some of the challenges of aging or caring for/about someone near and dear to you who is, or you're young enough not to but wise enough to realize that day will come, the panel of presenters for the February luncheon is sure to provide valuable information, wisdom and inspiration.
The three presenters, Susan Ann Stauffer, Pat Sapio and Anita Stein, will focus on issues of: memory - the signs of normal aging vs the signs of something more significant; care-giving - the challenges and the opportunities inherent in care-giving; connection - the influence of connection on our well-being, our longevity and our ability to combine our strengths to the work that remains to be done. We are privileged to share the knowledge and experience of these professionals.
Member Susan Ann Stauffer is a 6-year resident of St. George having lived previously in Hawaii for 6 years and 54 years in Salt Lake City, Utah. Susan Ann's work revolves around re-visioning the landscape of age, women's spirituality, death and dying work, and contemplative technologies. She earned a PhD in Gerontological Social Work, a graduate Certificate in Gerontology, a dual track Master's Degree in Social Work Administration and Mental Health, and a Bachelor of University Studies - all from the University of Utah. She is a Certified Sage-ing Seminar Leader. She works in the St. George Campus University of Utah Social Work Program, is a medical social worker for Journey of Hope Hospice, teaches three ICL classes for Dixie University, and is President of Crones Counsel, a national organization enriching the lives of older women.
Pat Sapio's decision to "retire" to the St. George area was made after only
one trip to our community in 1993. Within the year he and his wife, Judy, moved from Wisconsin into their newly built home in Hurricane, Utah where the sun shines more than it doesn't and snow on your front lawn is a rarity.  Since coming West, thoughts of retirement vanished in the face of such opportunities as inaugurating and leading the senior services and programs for Dixie Regional Medical Center, taking on Adjunct Professor responsibilities at Dixie State College and creating one of the longest running classes at ICL (Institute for Continued Learning @ DSC), "How to Love One Another."
Anita Stiens, RN and Professional Geriatric Case Mgr. spent her 48 year nursing career dedicated to caring for seniors and geriatric clients. Her work has involved teaching and training medical professionals in Ethics, Quality Compliance and Performance Improvement. Anita currently volunteers for the Alzheimers Association to help increase concern and awareness about the disease.
Please join us for what promises to be one of our most interesting and valuable luncheon programs.
Calendar items will run until the event has occurred. Please submit your event by the 7th of the month you want the notice to start. No forms - just send a regular email message with your information in the message itself or as an attached document. Send to: lysa@riverroad-productions.com
January 16, 2015
Date:
Friday, January 16, 2015
Time:
Morning
Where:
Shannon Andersen's Home
187 North Stone Mountain Dr.
St. George, Utah 84770
Contact:
Shannon Andersen
801-201-7507
shannon4623@gmail.com

Katy Peterson
435-668-1538
katypeterson3@gmail.com

Add'l Info:
We are coordinating the scholarship selection for the 15/16 school year. We will be discussing awarding scholarships to some of 2010's eSMART recipients, as well as Millcreek Alternative High School girls and reentering women. Our membership luncheon on May 4 will spotlight our 15/16 chosen scholars. They will each be speaking on their academic goals for the coming year. This is always a tear jerker, so don't miss it!
January 22, 2015
Date:
Thursday, January 22, 2015
Time:
4:30 p.m. - 7:00 p.m.
Where:
Shannon Andersen's Home
187 North Stone Mountain Dr.
St. George, Utah 84770
Cost:
$0.00
RSVP:
Appreciated - but not necessary!
Shannon Andersen
801-201-7507
shannon4623@gmail.com
February 2, 2015
Date:
Monday, February 2, 2015
Time:
11:00 a.m. - 1:00 p.m.
Where:
Courtyard by Marriott
185 S 1470 E,
St. George, UT 84790
Cost:
$16 per person
Paid Reservation Required
February 5, 2015
Date:
Thursday, February 5, 2015
Time:
1:30 p.m.
Where:
St. George Library
St. George, UT 84790
Topic:
Russia and The Near East
Cost:
$25 for study guide, includes video for each topic
Contact:
Carol Sawaya
435-272-4919
carol@thesawayas.com
February 21, 2015
March 28, 2015
Date:
Saturday, March 28, 2015
Time:
12:00 p.m. to 2:20 p.m.
Where:
Entrada Country Club
Cost:
$35 per person $420 per table of 12
Click here to buy tickets online.
Contact:
Erin O'Brien

You may also purchase tickets directly from Erin or Rachel.
April 25, 2015
Date:
April 25, 2015
Time:
8:00 a.m. - Noon, lunch to follow TBC
Where:
TBD
Cost:
TBD
Contact:
Pam Wootten
Add'l Info:
This will be a virtual convention. Arrangements are being made to secure a room with technological amenities to allow us to see and hear the other branches congregating in SLC as well as Patricia Fae Ho, national AAUW president and another national officer who will join us. Final approval of revised Policies and Principles, annual budget, bylaws changes, officer election and other business as deemed necessary at the next board meeting.
June 18 - 21 2015
Date:
Thursday June 18 - Sunday June 21, 2015
Time:
Click here for agenda.
Where:
San Diego, CA
Cost:
Varies - click here for details.
Website:
http://convention.aauw.org/
Add'l Info:
Please contact Marianne Sorensen about funding availability to help cover Registration costs.
President's Message
News / Announcements
Etcetera
Subscription Info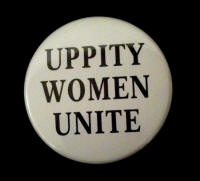 NEWSLETTER SUBMISSIONS
Please submit news, information, committee updates, etc. no later than the 7th of the month to be included in that month's newsletter.
No forms - just send a regular email message with your item in the message itself or as an attached document.
If you are including a picture please be sure you have the right to use it.
Send to:
Lysa McCarroll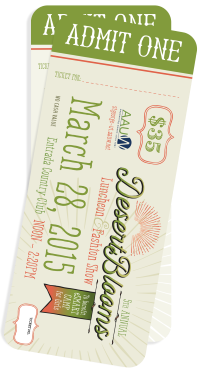 The St. George Branch Program and Membership Meeting Luncheons are held on the first or second Monday of each month at 11:30 a.m. at the Courtyard by Marriott, located at 185 S 1470 E, St. George, UT 84790.
Lunch is $16.00 per plate and features educational speakers that are of interest to our membership.
---
11:00 a.m.
Doors Open
11:30 a.m.
Lunch is Served
11:45 a.m.
Meeting Begins
12:00 p.m.
Program Starts
1:00 p.m.
Luncheon Over
---
September 8, 2014
October 6, 2014
November 10. 2014
December 1, 2014
January 5, 2015
March 2, 2015
April 6, 2015
(Annual Meeting at new Promise Church)
May 4, 2015
(Scholarships)
RESERVATIONS ARE REQUIRED
Board Meetings are held at Jones-Waldo and start promptly ;-) at 4 p.m.
September 15, 2014
October 13, 2014
November 17, 2014
December 8, 2014
January 12, 2015
February 9, 2015
March 9, 2015
April 13, 2015
May 11, 2015
AAUW STATE BOARD
Pam Wootten who will be moving up to Senior Co-President of AAUW Utah would like to have more St. George Branch members on her team. One person is needed to serve on the Nominating Committee. This is a volunteer/appointed position. You should have a good sense of who our members are. Candidates are needed to run for for Co-VP and Financial Officer. Please get in touch with Pam for the details: ptwootten@gmail.com
ELECTED OFFICERS
President
Vice President
Co-Vice Presidents Programs
Co-Vice Presidents Membership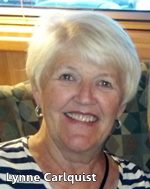 Co-Vice Presidents Finance
Co-Secretaries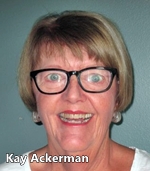 APPOINTED OFFICERS
VP Communications
Lysa McCarroll
(and Newsletter Editor)
Past President/
Nominating Committee Chair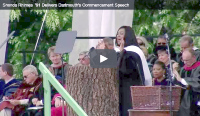 "Dry mouth. Heart beats so, so fast. Everything in slow motion. Pass out, die, poop."
January
01-10 Jude Rhodes
01-11 Phyllis Puscek
01-12 Jenny McDowell
01-20 Christina Schultz
01-20 Katie Woods
01-24 Donna Howell
01-28 Ximena Mathis
01-29 Virginia Higbee
February
02-01 Mary Bartholomaus
02-01 Marianne Sorensen
02-02 AmiJo Comeford
02-04 Kay Ackerman
02-11 Angela Thoburn
02-16 Nancy Neff
02-19 Bonnie Boling
02-19 Martha Heuer
02-20 Terry Ogborn
02-22 Vickki Shelley
02-26 Cindy Smith
02-27 Diane Ottosen

State
Branches
You would like to submit an item for the newsletter:
Lysa McCarroll
You need to register for a luncheon but the deadline has passed:
Bonnie Boling
Your contact information changes:
Joyce Spinelli
You have questions about or information for the website/facebook:
Dawn McLain
You have troubles registering for luncheons, and other tech-related questions:
Lysa McCarroll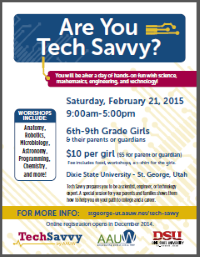 Kay Ackerman brought this salad with "to-die-for" dressing to our recent Board Meeting/retreat. Warning: you'll want to eat it all. by. yourself!
Salad
1 (9 oz.) package fresh baby spinach torn
2 large Gala apples thinly sliced
4 oz. extra sharp white Cheddar cheese shaved
1 cup thinly sliced celery
1 cup honey roasted cashews
1/2 cup golden raisins (I use dried cranberries)

Dressing
1/4 cup honey
2 Tbsp. vegetable oil
3 Tbsp. cider vinegar
1/2 tsp. dry mustard
1/4 tsp. cinnamon
1 garlic glove pressed
1/4 tsp. salt

Wisk together until well blended. Lightly toss with salad or serve on the side.

National
Orrin Hatch (R)
Senior Senator
Mike Lee (R)
Junior Senator
Chris Stewart (R)
Representative
2nd District 2
State
Find your Legislator and his contact information here.
Track Bills of interest to you here.
General Info about the Utah State Legislature and how it works.
Is your Rep ethical?
Bills & Resolutions for the 2015 Session
Advancing equity for women and girls through advocacy, education, philanthropy and research.
Our Principles
Our actions reflect our mission and are ethical, honest and professional.
***
We challenge our thinking on contemporary issues through stimulating discussions and activities
***
We foster an environment built on respect, a value for diversity of opinion, and a belief that members approach issues with good intentions.
***
We resolve issues face-to-face whenever possible, avoiding triangulation.
***
When conflicts surface, we seek resolutions rather than blame and ask for assistance if needed.
***
We hold each other responsible & accountable for exemplifying our guiding principles and fulfilling our individual responsibilities.
***
We support board decisions and each other and celebrate our unique gifts.
***
We want to support our working members. To get started we will be including business cards in the Newsletter as space permits. Please send a picture of your business card to Lysa McCarroll or give her one the next time you see her.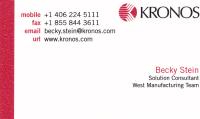 Mailing Address
AAUW - St. George Branch
P.O. Box 790
St. George, Utah 84771
---