As I look at the growth and transformation of our branch over the past year or two, I think about all the work that goes into growing a successful branch and running its programs, and all the women who take on the tasks that are required to do so.
I am very grateful for the support of the board of directors, committee chairs, and volunteers in every capacity who make the wheels of AAUW Saint George Branch turn.
Please accept my sincere thanks for the many jobs well done. Your commitment of time, energy, resources, and talent is inspiring and amazing and helps make my job enjoyable. It is a pleasure to be able to count on so many women who help make the load lighter for all.
With much appreciation,
Marianne Sorensen, President
News / Announcements
Please submit your news by the 7th of the month you want your item to run. No forms - just send a regular email message with your information in the message itself or as an attached document. Send to: lysa@riverroad-productions.com
- Why do men, in general, make more than women? Lecia Langston spoke to a rapt audience about the root causes of gender pay inequality - and how Utah's peculiar demographics play into its larger-than-average pay gap. There was not enough time to answer everyone's questions so Jeannette Johnson explores the issue further in The Rest of the Story on Gender Pay Gap.
- Katy Peterson and her team produced a bar-raising Author's Event! Thanks to them we can now add $20,000 to our scholarship fund.....that's some serious coin!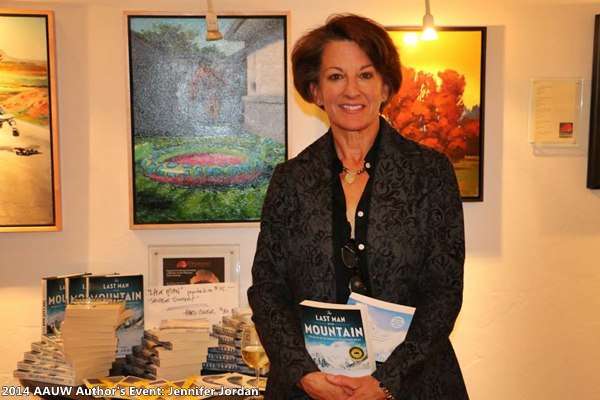 - Thanks to Dr. Erin O'Brien and Rachel Ramsay we were chosen as one of fifteen pilot sites for the Tech Savvy program funded by the national AAUW office. Tech Savvy is a daylong science, technology, engineering, and math (STEM) career conference designed to attract girls in sixth through ninth grade to these fields and to inform families about STEM education and careers. Our Tech Savvy day takes place on February 21, 2015. Details will be provided as they become available.
Submitted By: Jeannette Johnson
The following is an excerpt from Jeannette's full report available here.
Is the Gender Pay Gap Really About Women's Life Choices?
Our November luncheon meeting with guest speaker Lecia Langston provided important information about the gender pay gap from a publication of the Utah Department of Workforce Services called Hard at Work; Women in the Utah Labor Force. Another document crucial to the discussion is AAUW's The Simple Truth about the Gender Pay Gap. This report succinctly addresses the issues by going beyond the widely reported 78% statistic: it explains the pay gap in the United States; how it affects women of all ages, races, and education levels; and what you can do to close it.
Because of time limitations, not all questions could be presented at the luncheon. Are women paid less because they choose lower-paying jobs? Is it that more women work part time than men do? Is it because women tend to be the primary caregivers for their children? Is it because of discrimination? Is it because of cultural issues? Is it because women are less well-educated? Is the pay gap really only about women's life choices?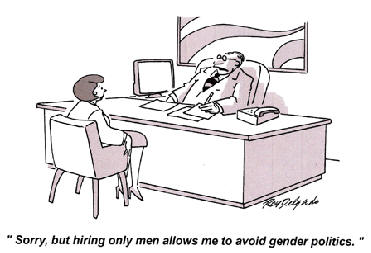 No study has explained away the wage gap using the differing demographic characteristics of men and women, suggesting that institutional discrimination and other factors do exist.
Those "Other" Factors
According to both reports, while occupational choice is the largest factor in the wage gap, other demographic factors -- less education, less occupational tenure, etc., also contribute to the difference in men's and women's earnings. Other factors include:
The "pink collar ghetto," referring to the segregation or "crowding" of women – through tradition, culture, discrimination, or personal choice –into certain occupations.

Women may consciously trade higher wages, chances for greater advancement, and job status for the flexibility and reduced demands they believe female occupations usually offer.

Despite evidence to the contrary, many women underestimate substantially the chances that they will work.

Women may be denied access to certain jobs because of sexual discrimination.

Becoming a parent is an example of a choice that often has different outcomes for men and women.
What is AAUW Doing?
AAUW has been on the front lines of the fight for pay equity since 1913. AAUW members were in the Oval Office when President John F. Kennedy signed the Equal Pay Act of 1963 into law, and more than 50 years later, we continue to lead the push for policies and legislation to encourage and enforce fair pay in the workplace. In January 2009, President Barack Obama signed the Lilly Ledbetter Fair Pay Act into law, thanks to the hard work and leadership of AAUW, our members, and our coalition partners.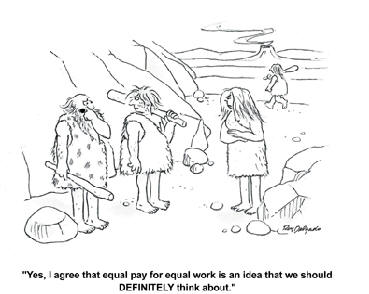 Since then, AAUW has worked for the passage of the Paycheck Fairness Act, which would give women additional and much-needed equal pay protections. The legislation failed in procedural votes in the House and Senate in the 113th Congress. But the Senate did vote to fully debate the bill for the first time ever in September 2014. We haven't gotten our up-or down vote yet, but we are moving ever closer.
Pay equity is a priority for AAUW, and it will continue to be until women everywhere earn a fair day's pay for a fair day's work.
How Can We Make A Difference?
Make our voices heard: letters to our legislators, local papers, blogs, and Tweets, use of AAUW resources and its network of activists are just a few examples. Join AAUW's Action Network to keep up with equal pay advocacy and receive notices to tell your legislators what you think. Click here for more suggestions and the full report.
'Tis the season for celebration… starting with a salute to our own personal health and happiness! Please join us for a festive holiday luncheon focusing on women and wellness.
Lolita Hagio will kick off our luncheon program with our Santa To A Sister* service project and thoughts on true community: with each other, within AAUW and with all women in Southern Utah. Terri Kane, Administrator / CEO Dixie Regional Medical Center will next showcase the state of the state of the hospital, the wellness initiatives that are her personal passion and her vision of where DRMC goes from here. Finally, Teri Koenig, Gerontologist / Certified Health and Wellness Coach, will introduce us to The LiVe Well Center at DRMC and the myriad services offered to achieve full life fitness. We'll conclude with Teri leading us in mind/body exercises we can start implementing easily and immediately into our daily lives.
Dress: Festive Attitude: JOLLY! Cash wine bar available. Click here to reserve online now.
* Please remember to bring your small items for our adopted nursing homes… gently used is fine! Check out list below.
To my AAUW Tribe,
As many of you know my Mom passed away suddenly on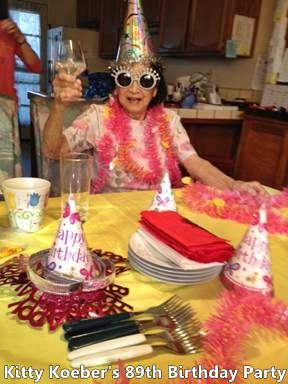 October 23rd at my sister's home just as they were leaving for the airport to go to Japan.
While I will miss her the rest of my life I am forever grateful I had just spent the weekend with her and that she died giddy with excitement to be heading "home" and in my sister's arms. My last image is of a skinny legged, little, old Japanese lady in baggy pants waving and bowing goodbye with all her might as I drove away. Our last words to each other were "I love you." Sometimes you just can't ask for more.
Thank you for your many kind words and friendship, Kayla
* * * * * * * * * * * *
"...Random instances of disruption can drastically change the direction of a person's life—but what if we could design these disruptions in order to positively improve the lives of those around us? What if I could design a disruption for the people I care for most? I believe that by understanding the power of disruption, I can affectively design these disruptions to be positive events in the lives of others," states Rachel Ramsay as part of her Disruption by Design thesis. Which she successfully defended and earned herself a Master's in Fine Arts in Graphic Design from the Vermont College of Fine Arts. Congratulations Rachel! Below is a promo for her Tech & Design Camp for girls ages 8-18. Visit her "Girls Go Digital" site here.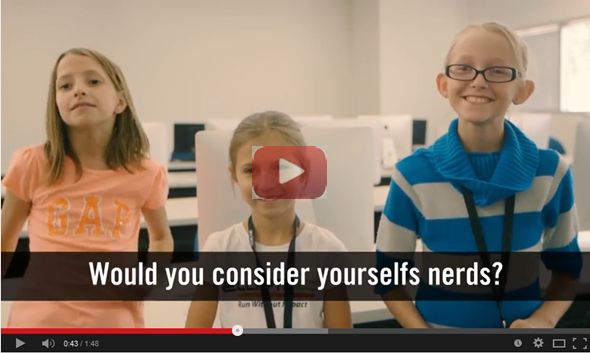 * * * * * * * * * * * *
Congratulations to Heidi Tasso, counselor at Millcreek High School, who received the Human Rights Activist award Friday at the annual Utah School Counselor Association Conference at Dixie State University. It was given to recognize her role of providing support for students throughout their lengthy careers in education. Read the article here.
* * * * * * * * * * * *
Our loving thoughts and sympathy go to Mary Moffatt during this difficult time of her 14 year old granddaughter's death.
* * * * * * * * * * * *
Dorothy Engelman did us proud with her hard fought campaign to be the first woman and first Democrat representative for House District 75. Despite the long-shot odds she decided to put on her shoes and run - getting the path ready for the next woman to follow her path. We thank you Dorothy!
* * * * * * * * * * * *
Thrivers inspire us all: A special salute to long time AAUW Member and Triple Cancer Survivor Extraordinaire Ruthann Adams. In 2004 as she was undergoing surgery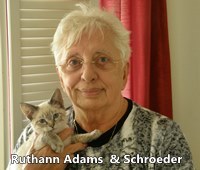 to remove the cancer found in her right breast, Ruthann, following her gut instinct, asked the Dr. to re-check her left. Unbelievably, a second cancerous tumor was found and after a second surgery she underwent a "two for one" protocol of chemo and radiation in both breasts. Phew. This past spring her docs found cancer in Ruthann's uterus, and after surgery she spent the summer in recovery mode. When Ruthann showed up to the first AAUW luncheon this fall she looked beautiful, was full of zip and vinegar and thrilled to have beaten the darn cancer a THIRD time. You wont find a woman who savors each day more than our Ruthann who credits her extraordinary victories to copping an Attitude with a capital A. Her mantra? "Every day is a gift… that's why it's called the present." If you are battling with cancer or struggling with other medical issues and could use a dose of Ruthann's attitude and humor, or if you just want to send her a great big attagirl, Ruthann can be reached at raddams4@msn.com.
* * * * * * * * * * * *
Deadline for AAUW Renewal of Membership is upon us. Any member who has not renewed their membership by the end of this month, November, will unfortunately, be dropped from both the state and local membership rolls. Checks for renewal, $75.00 should be sent to AAUW Treasurer, PO Box 790 St. George, Utah 84771
* * * * * * * * * * * *
We really feel that staying in touch and supporting our members at all times is an important part of our AAUW community. We look forward to monthly updates in our "Members Matter" column, but we also want to emphasize that we value your privacy and will not "publish" anything without your okay.
To that end, if you have news, good or not-so-good, about a member, please ask her if it is okay to inform other members through the newsletter. If not, that's perfectly okay, and we will just send her a private note.
Thank you,
Lolita Hagio (hagio@sunrivertoday.com) phone: 652-3012
Lesley McPeek ( lh.mcpeek@gmail.com) phone: 674-9493
The following women have graciously agreed to convene the first meetings of the following special interest groups. Thank you!! Please contact them if you are interested in the topic but have not yet signed up for them. Also, please note that some of these groups may not get underway until after the holidays.
We still need individuals to agree to convene the following groups: Tennis and or Golf, Music Appreciation and Music Therapy, Photography, Global and Local Water/Sanitation Issues, Scrapbooking.
Note: Someone agreed to convene a Meet and Eat Group. Would that member please contact Lysa McCarroll so we can provide contact information for anyone else interested in that group?
With the continuing success of e-SMART and the recent success of the Author's Event, our branch can take well-deserved pride in the contribution we make to the young women of St. George. Next month, we have the opportunity to give something to a segment of our community too often forgotten - elderly women spending their days in assisted living facilities.
Penelope Eicher is organizing a gift collection for two area assisted living facilities: Emeritus & Kindred. The items listed below are the kinds of things needed. They do not have to be new - regifting is okay! The facility will wrap the gifts and match the items to the residents according to their interests and needs. Items will be collected at the December 1 luncheon.
*Gift bags and tissue paper*
Tabletop photo frames
Coffee cups and mugs
Music boxes
Shampoos and conditioners
Lotions
Perfume
Word search booklets
Crossword puzzles
Reading material
Handkerchiefs (men & women)
Notecards
*CASH so we can buy these things for you*
Bookmarks
Hats, gloves, scarves (winter)
Small stuffed animals
Footsies skid-proof socks
Adult topic coloring books
Colored pencil sets
Art marker sets
Art sketch books
Stationary
2015 calendars
If you have questions or would like to give Penelope a hand with this please call her at 435-619-0797 or send an email to penelope@heartwalkfoundation.org.
Calendar items will run until the event has occurred. Please submit your event by the 7th of the month you want the notice to start. No forms - just send a regular email message with your information in the message itself or as an attached document. Send to: lysa@riverroad-productions.com
November 19, 2014
Date:
Wednesday November 19, 2014
Time:
8:00 a.m. - 3:00 p.m. Full Shift (lunch included)

8:00 a.m. - 11:30 .m. Morning only

11:30 a.m. - 3:00 Afternoon only

Where:
Dixie Middle School
825 South 100 East
St. George UT 84770
Contact:
Vicki Jennings: den_vic@infowest.com
November 20, 2014
Date:
Thursday November 20, 2014
Time:
8:00 a.m. - 3:00 p.m. Full Shift (lunch included)

8:00 a.m. - 11:30 .m. Morning only

11:30 a.m. - 3:00 Afternoon only

Where:
Desert Hills Middle School
936 East Desert Hills Drive
St. George UT 84790
Contact:
Vicki Jennings: den_vic@infowest.com
December 1, 2014
Date:
Monday, December 1, 2014
Time:
11:00 a.m. - 1:00 p.m.
Where:
Courtyard by Marriott
185 S 1470 E,
St. George, UT 84790.
Cost:
$16 per person, Paid Reservation Required
January 5, 2015
Date:
Monday, January 5, 2015
Time:
11:00 a.m. - 1:00 p.m.
Where:
Courtyard by Marriott
185 S 1470 E,
St. George, UT 84790.
Cost:
$16 per person, Paid Reservation Required
February 2, 2015
Date:
Monday, February 2, 2015
Time:
11:00 a.m. - 1:00 p.m.
Where:
Courtyard by Marriott
185 S 1470 E,
St. George, UT 84790.
Cost:
$16 per person, Paid Reservation Required
February 7, 2015
Date:
Saturday, February 7, 2015
Time:
TBD
Where:
Entrada Country Club
Cost:
TBD
President's Message
News / Announcements
The Rest of the Story on Gender Pay Gap
Etcetera
AAUW STATE BOARD
Opportunity to Serve on the State Board for AAUW of Utah. The State Board of Directors has vacancies in the positions of Public Policy Chair and Program Vice President, and would very much appreciate having someone from our branch volunteer to serve. For more information, contact Pam Wootten - ptwootten@gmail.com
Branch Communications Team
Our Branch is in need of a Publicist and an Assistant Newsletter Editor. Please contact Lysa McCarroll
Reality Store
Volunteers needed for the Reality Stores. Check the calendar for dates and locations. Please contact Vicki Jennings for information and to sign up.
NEWSLETTER SUBMISSIONS
Please submit news, information, committee updates, etc. no later than the 7th of the month to be included in that month's newsletter.
No forms - just send a regular email message with your item in the message itself or as an attached document.
If you are including a picture please be sure you have the right to use it.
Email to:
Lysa McCarroll
The St. George Branch Program and Membership Meeting Luncheons are held on the first or second Monday of each month at 11:30 a.m. at the Courtyard by Marriott, located at 185 S 1470 E, St. George, UT 84790.
Lunch is $16.00 per plate and features educational speakers that are of interest to our membership.
---
11:00 a.m.
Doors Open
11:30 a.m.
Lunch is Served
11:45 a.m.
Meeting Begins
12:00 p.m.
Program Starts
1:00 p.m.
Luncheon Over
---
September 8, 2014
October 6, 2014
November 10. 2014
January 5, 2015
February 2, 2015
March 2, 2015
April 6, 2015
(Annual Meeting at new Promise Church)
May 4, 2015
(Scholarships)
RESERVATIONS ARE REQUIRED
Board Meetings are held at Jones-Waldo and start promptly ;-) at 4 p.m.
September 15, 2014
October 13, 2014
November 17, 2014
December 8, 2014
January 12, 2015
February 9, 2015
March 9, 2015
April 13, 2015
May 11, 2015
ELECTED OFFICERS
President
Vice President
Co-Vice Presidents Programs
Co-Vice Presidents Membership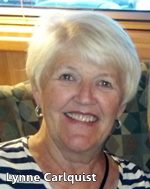 Co-Vice Presidents Finance
Co-Secretaries
APPOINTED OFFICERS
VP Communications
Past President/
Scholarship Committee Chair
The Spectrum
Women's Issues Apply to all Humanity
AAUW National
View on Southern Utah/Mesquite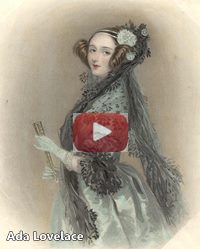 November 28 is AAUW's 133rd birthday...Happy Birthday to us! :-)
You Decide AAUW's Future: Be heard in the AAUW National Election As an AAUW member, you should help decide the future of our great organization. You can read and comment on the AAUW Bylaws and Public Policy Program now through December 5. And you can vote on these issues and candidates starting in April 2015.
See You in San Diego! For best-value rates, don't forget to register for the AAUW National Convention by January 15. Check the convention website for more information.
November
11-01 Stephanie Martin
11-03 Barbara Brahm
11-04 Sue Shives
11-07 Sherma Bishop
11-08 Pam Connors
11-08 Karla Bergeson
11-12 Jan Baumer-Kendrick
11-13 Chris Wheeler
11-21 Gay Cunningham
11-22 Katy Peterson
11-23 Carol Cashman
December
12-01 Carol Lubomudrov
12-03 Beverly Hill
12-04 Jeannette Beck
12-04 Bonnie McLeod
12-10 Mary Kay Soucy
12-17 Sue Kittlaus
12-19 Judy Diefenderfer
12-20 Sara Wadsworth
12-28 Heidi Tasso
12-29 Ruth Reiterman
Lysa,
AAUW will be hosting one of the UNA events as the sponsor in December. This is a great time to encourage members of AAUW to check it out. Erin is actually hosting at the college and got the space, etc. Can we put this information in the next newsletter?
Focus: Strategic Success Sharing WHEN: December 4, 2014; 4:00 - 6:00 p.m. WHERE: Dixie State University, Holland Centennial Commons Room 550 COST: FREE to UNA Members who RSVP before Dec. 1 or $10 at the door, $10 for Nonmembers, Light Refreshments will be served. Networking is the key to survival for any organization! Join us for an evening of networking with your nonprofit peers.
For questions or reservations please contact Dawn McLain, 702-860-2341.
Thanks,
Dawn McLain
AAUW St. G Member
State
Branches
Subscription Info
You have questions about or information for the website/facebook:
Dawn McLain
You have troubles registering for luncheons, and other tech-related questions:
Lysa McCarroll
Your contact information changes:
Joyce Spinelli
You need to register for a luncheon but the deadline has passed:
Bonnie Boling
You would like to submit an item for the newsletter:
Lysa McCarroll

Newsletter Submissions
Please submit your news by the 7th of the month you want the notice to start.
No forms - just send a regular email message with your information in the message itself or as an attached document.
If you are including a picture please be sure you have the right to use it.
Send to: lysa@riverroad-productions.com
---